For one weekend, Maastricht is entirely devoted to European citizens. As a city where once the foundations of the European Union were born (Maastricht Treaty in 1991), Maastricht is wondering how can and should the EU be improved? That will be, for sure, the right place to open the new Iron Curtain Project pop-up museum for the very first time!
For many people a dictatorship is something of a gray past or of distant lands. Yet it is only two generations ago that a lot of Europeans were unfree. We now regard democracy as a fixt thing, but is this justified? As unlikely as it seemed for a long time, today the hard-fought democracy is under pressure everywhere. The rule of law is being broken down rapidly in Hungary and Poland, but there is also cause for concern in the West. The extreme right is on the rise, there is great mistrust among politicians and an answer to the increasing nationalism in Europe is anything but obvious.
In the How to Survive a Democracy Pop-up Museum you will find moving stories from Europeans, about the way they survived the dictatorship. But you can also get started with one of the games in the Democracy Laboratory or at one of the workshops in The Student Hotel. A wise man once said: Democracy is like a raft, you always have wet feet. In other words: We will row!
See the link below for the entire program. You can find more information about the pop-up museum.
How to Survive a Democracy
Pop-up Museum
Open
Friday 6 December: 16.0019.00 uur.
Seturday 7 December: 11.00-19.00 uur.
Sunday 8 december: 11.00-19.00 uur.
Location Mosae Forum
Entrance: free of charge
The HOW TO SURVIVE A DEMOCRACY Popup Museum is a initiative of the Het Iron Curtain Project and Studio Europa Maastricht.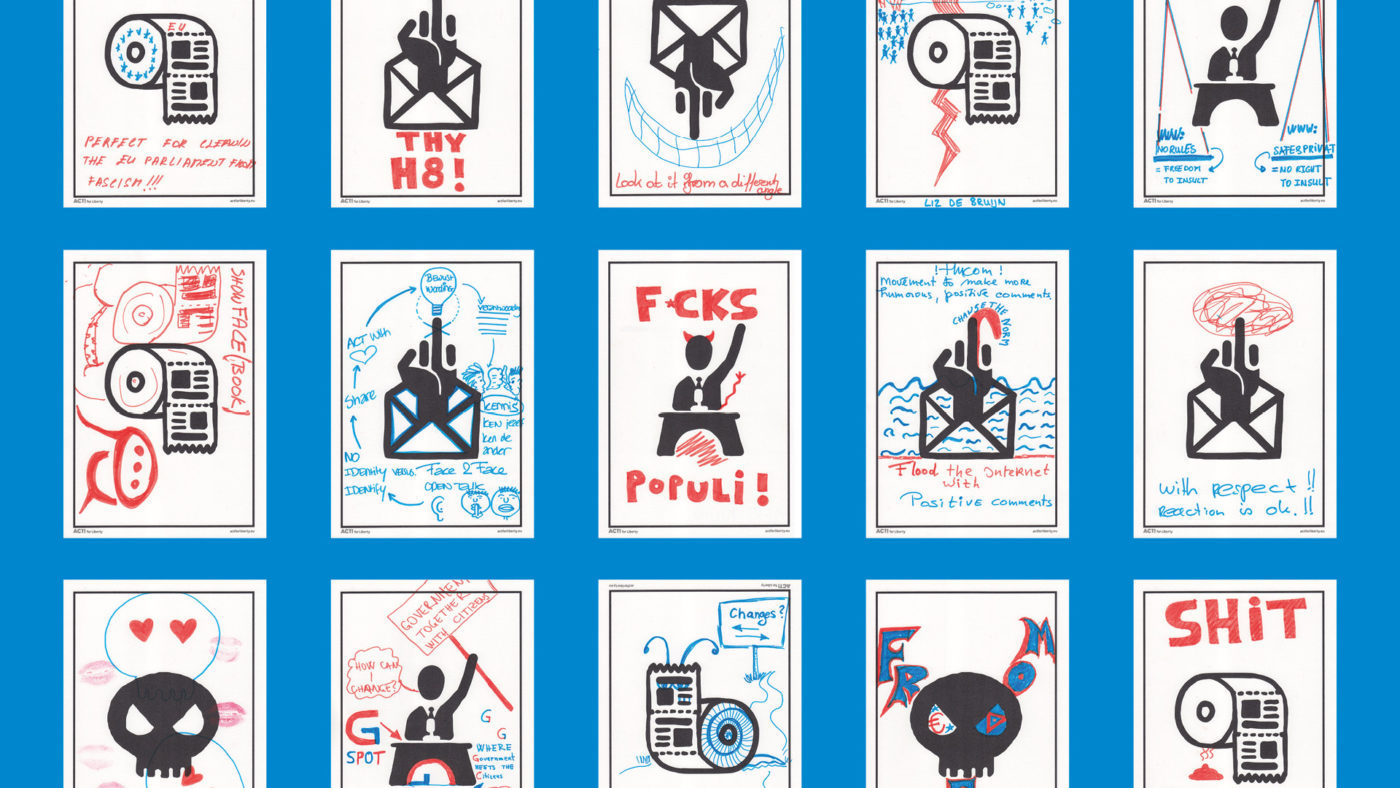 Propaganda of the people
mini-workshops
Propaganda is not only a popular tool for dictators, there is also a lot of propaganda in democracies. During these mini-workshops at the How to Survive a Democracy Pop-up Museum we turn it around: Propaganda of the People, or: make your own propaganda! What do you think about Europe? How could it be better? Create, together with designer Janneke de Rooij, a beautiful poster with your personal message and show it to the rest of Maastricht and Europe. Your poster will be included in the collection of the pop-up museum. After Maastricht, it will be travelling together with the rest of the museum trough Europe.
Date sat. 7, sun. 8 December
Time 13.00-14.00 uur and 17.00-18.00 uur
Duration 5 to 10 minutes
Location At the How to Survive a Democracy Pop-up museum at Mosae Forum
Entrance free, you can just walk in.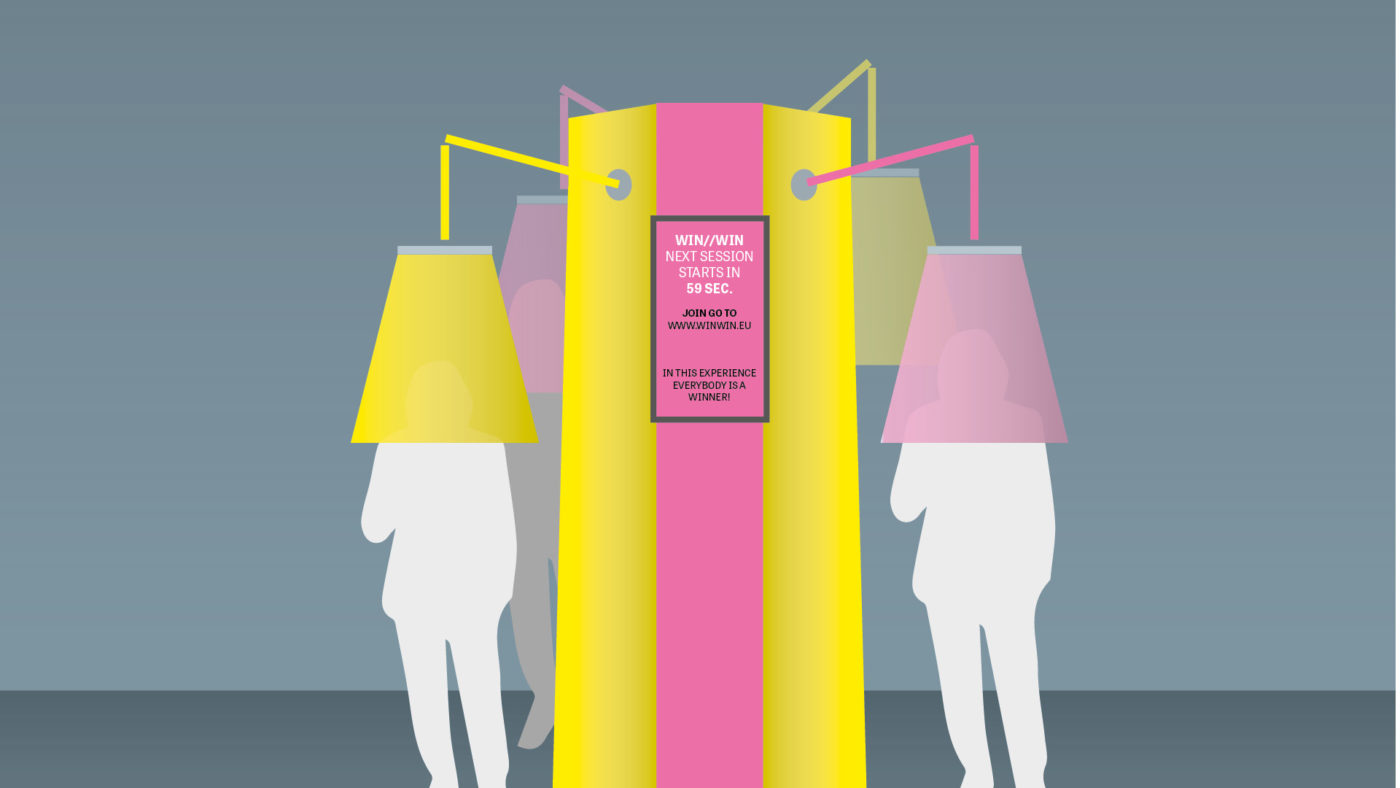 WIN WIN Consensus machine
Consensus and compromise are essential for a democracy to work. Yet, a politician who compromises quickly becomes weak, and often there is no consensus in this polarized time. Just look at the discussion about the future of Europe: opponents and proponents of the EU are calling more and more passionately to each other from their own trenches. You will find the WINWIN Consensus Machine in the How to Survive a Democracy pop-up Museum at the Mosae Forum. Test whether cold computers can solve seemingly irreconcilable disagreements!
Sessions last 15 minutes. Register in advance here to be assured of a place, or just walk into the Pop-up Museum.
Date sat. 7, sun. 8 December
Timte 12.00-17.00 hour every 15 minutes
Duration 15 minutes
Location At the How to Survive a Democracy Pop-up museum at Mosae Forum
Entrance free, you can just walk in.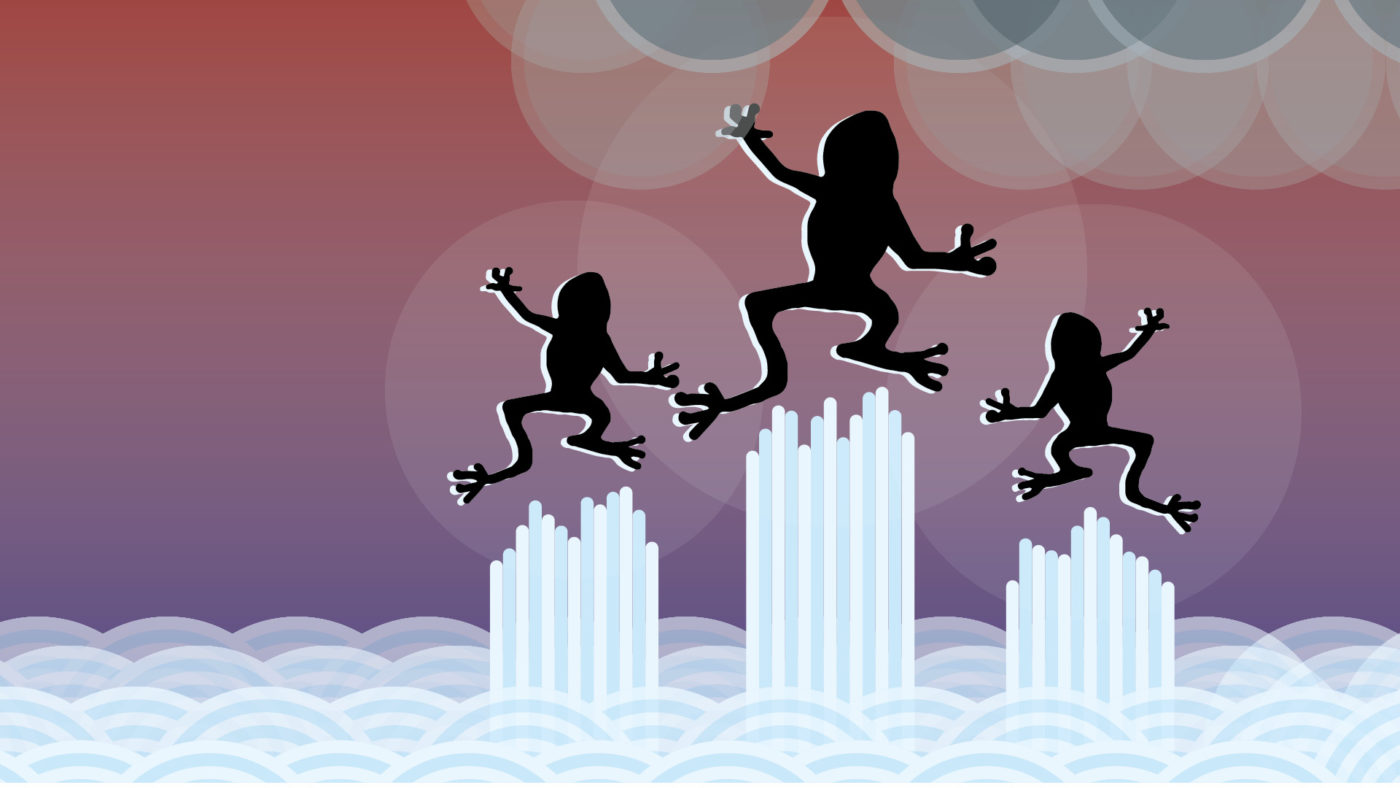 Freedom in Europe:
Are we frogs in a pan with boiling water?
Our freedom seems obvious, but are we really free? Are we not like frogs in warm water? When you throw a frog into a pan of boiling water, it jumps out. But if you heat the water slowly, it will stay where it is, nice and comfortable until it is boiled alive. Are we able to jump out of the pan before we are cooked?
During this workshop you play the interactive Boiling Frog Game. In the game you will notice how you react when your freedom gets worse and worse. Together with artist / designer Janneke de Rooij you think about solutions and visualize them in a poster. The results will be included in the collection of the How to Survive a Democracy Pop-up Museum. In this way, during the festival an exhibition is created by & for Maastricht people about how they see freedom and democracy.
When do you jump out of the pan as a frog !?
Date sat. 7 december
Time 15.00-16.30 hours
Duration 90 minutes
Location The Student Hotel, Sphinxcour 9A
Register yourself to be assured of a place.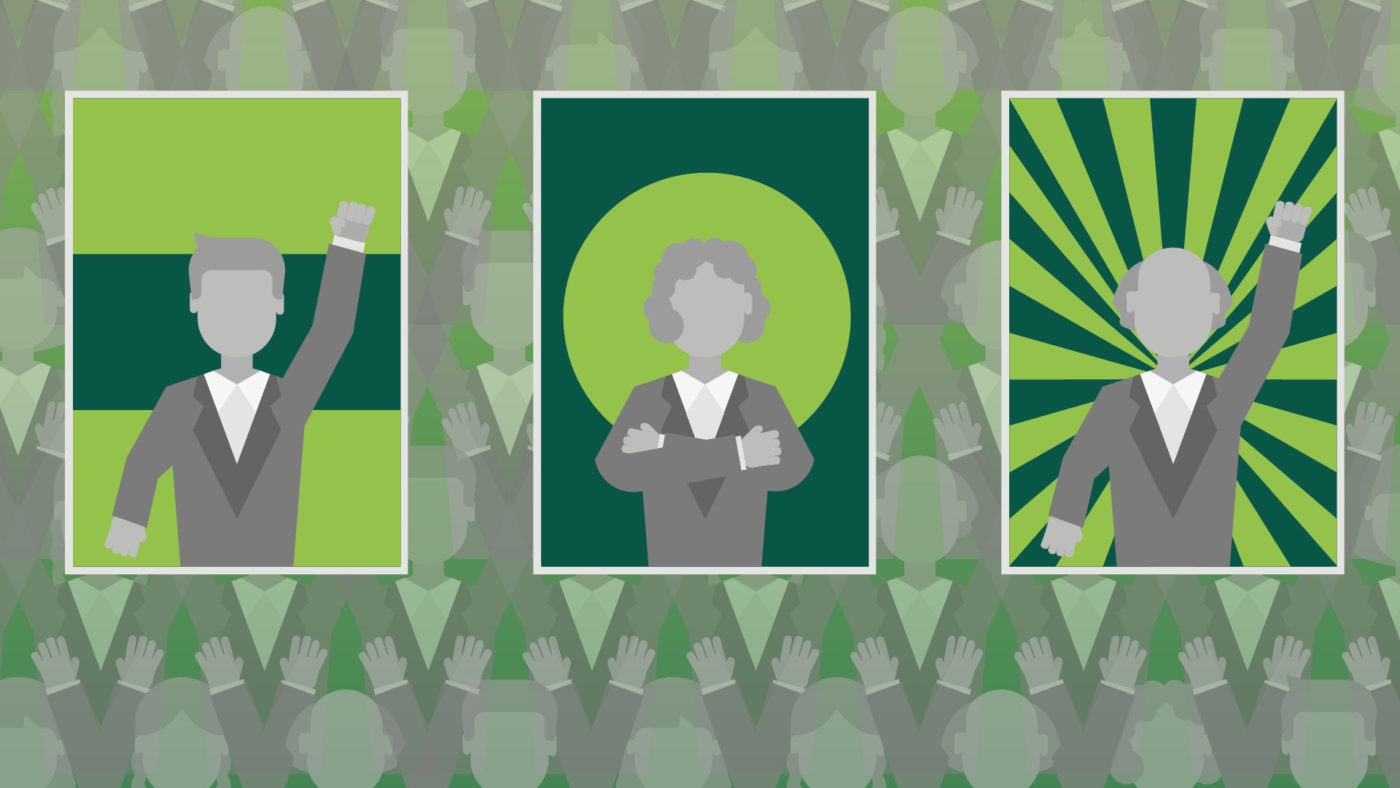 The Great Populism Game & Debate
The term populist is used easily today, but what is the definition anyway? When is something really populist and when is it just "good listening to the people"? Is Thierry Baudet a populist and Mark Rutte not? And what about Mattheo Salvini who has gained huge popularity among the Italian people in no time? During this interactive program you as a visitor are placed in the position of a populist. You are challenged to gain as much power as possible. And if you are in power once, how do you ensure you keep it? In this way we try to better understand populism in Europe.
Date sun. 8 December
Time 14:00 hours
Duration 90 minuten
Location The Student Hotel
Maximum capacity 50-80 personen
Register yourself in advance to be assured of a place.