In the Czech Republic we find the same situation; hardly anyone talks about everyday life during the communist regime. The Iron Curtain Project, in collaboration with the Czech radio station Cesky Rozhlas, started looking for precisely those personal stories about which people had been afraid to talk. The six most fascinating stories were made into two radio documentaries, three animated films and one theatre monologue. On 13 March, all of these were shown at the One World Festival in Prague.
Many people in Eastern European countries have a hard time talking about their everyday experiences from the time before the end of communism in 1989. They find it difficult to discuss how they suffered under the regime or collaborated with it, often under force. They remain silent because they feel ashamed, because they are afraid of repercussions and their neighbours' opinions, or because the person who did them wrong is still in a position of power.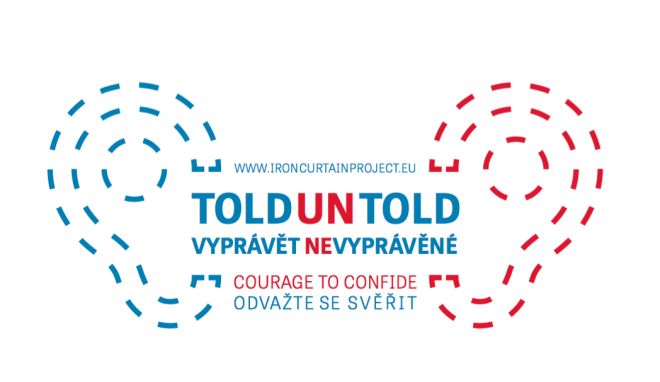 With the project ToldUntold, we deliberately collected the stories that people had been afraid to tell up until that point. Through the Czech radio station Rozhlas, people were asked to share their family secrets. Anonymously, if necessary. This call for stories reached many people, and it resulted in about 50 concrete accounts, collected through letters, emails and messages on a special voicemail.
To give an example, one older man explained how he had to write 'reference letters' for his colleagues in the factory where he worked. Party members had to be evaluated positively, others negatively. Until now, he had not talked about this with anyone, not even his wife. Another man told about how good he was at writing slogans for the communist party. Even though he wasn't a communist himself, he was proud of his work. But nowadays, he cannot share this with anyone.
From all the stories that were assembled, we chose the six most beautiful ones. We made these narratives into two radio documentaries, three animated films and one theatre monologue, these genres being very suitable for telling anonymous stories.
The radio documentaries were created by radio documentary maker Brit Jensen. The animated films were produced by the Dutch animators Ineke Goes, Anne van Wieren and Marieke Hollander. The renowned Slovak director Dodo Gombar wrote the theatre piece "The Hangman" for us.
The programme was shown on 13 March at the One World Festival in Prague, the largest human rights film festival in the world. The finale of the programme consisted of a debate between the Czech audience, radio producer Brit Jensen, Emmie Kollau (Iron Curtain Project) and moderator Dan Moravec (radio station Rozhlas).
However, the project ToldUntold did not end there: radio station Rozhlas informed us they will continue to collect stories (and they are still coming in everyday) and chose the best to make them into radio documentaries that will be aired on Czech radio. This way, step by step, the taboos of the communist past are broken, at least for some people.